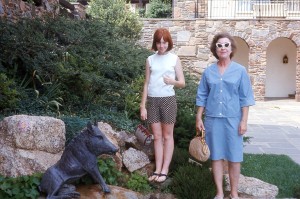 Hello VSLVA Family –
At the last meeting, Ben Merrill, David Merrill and I were asked to plan the 2019 VSLVA reunion. It is scheduled for Thursday – Sunday, June 20-23, 2019. We are strongly considering The Boar's Head Resort in Charlottesville, VA.
Nothing is finalized yet. We need to get a "loose non-binding estimate" from each of you if you think you will attend and how many people will be in your party. We expect to have enough in the meeting budget to reimburse 2 or 3 nights lodging expense per shareholder family, depending on total atttendance. We also expect to provide hosted dinners on on Friday (casual cookout) and Saturday (dining room at Boars Head).
Please send me an email ASAP with just quick answers: THIS IS NOT A COMMITMENT! Just give your best guess!! But we need an idea. Thanks!!
Do you plan to attend the 2019 VSLVA reunion?
How many in your party plan to visit the property on Friday?
What are the names of potential attendees? Please include ages of any children under 21. i.e.
Ben Merrill, Chrissie Merrill, Caroline Merrill(8yrs) Benjamin Merrill (5yrs), Brooks Merrill(11mos)
Will you come for all 3 nights?
Would you prefer a king or double guestroom?
Is there anything special you would like us to plan/consider??
Other info: https://www.boarsheadresort.com/our-resort
Serviced by air- US Airways Express, United Express and Delta Connection serve the Charlottesville-Albemarle Regional Airport, which is 10 miles north of the resort.
Dulles International Airport is about two hours away from the resort by car.
Richmond International Airport is about one hour and 25 minutes away from the resort by car.
Thanks and God bless you!
Sarah Merrill
swimsarah519 at gmail dot com
Train up a child in the way he should go and when he grows old, he will not turn from it. Proverbs 22:6