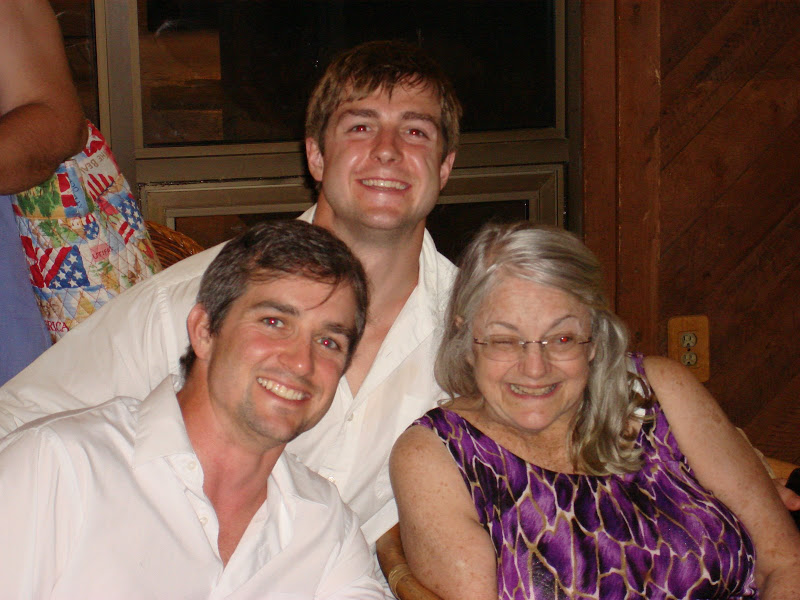 Dear VSLVA family – Sally is gone to glory, as of Monday afternoon. The funeral was yesterday at 11 a.m. at Arlington Memorial Park in Sandy Springs (Atlanta).
Please join us for a service celebrating her life Saturday June 2nd at Foxhall, time TBA (probably around 11 a.m., or noon-ish).
We will have a web page for Sal with pictures and memories, please share yours with me (Beth) and we will include them.
Grace and peace,
Art, A.J., Billy, Sarah, David, Beth and Ben Merrill
Foxhall Resort, 8000 Capps Ferry Rd. Douglasville, GA 30135
https://www.foxhallresort.com/ (If you would like to make a reservation to rent lodging to stay at Foxhall, please call (770) 489-4380.)
Sarah Succop Merrill
Sarah Succop Merrill, known to many as "Sally" or "Sal", passed away on May 14th, 2018, at Piedmont Hospital in Atlanta, GA, at the age of 76. She had been in the hospital for ten days with pneumonia.
She was born March 30th, 1942, in Houston, Texas, to William Gilbert and Gladys Marie Succop (nee Deering). She grew up as one of eleven children on her parents' farm in Butler, Pennsylvania.
While attending Winchester-Thurston, Sally was secretary and president of her high school class, and played sports (basketball and field hockey) and sang in the glee club. She got her undergraduate degree from Goucher College in Baltimore, Maryland, in American Studies, and her Master of Arts in Teaching degree at Emory University in Atlanta, Georgia.
She met her husband Arthur while at Goucher and they were married in 1964. She was a loving wife to her husband and a doting mother to her six children, and all the other children who spent many days at her house, including cousins from both sides of the family, among others.
Her faith was her foundation and she constantly exuded joy everywhere she went. Her passion for life showed through in everything she did, from taking an overflowing van of kids to McDonalds to roasting the refs at her boys' wrestling matches.
Sally was a constant example of love, acceptance, and grace, immediately stimulating amenity from everyone she came in contact with. Her positivity and optimism was infectious and, of late years, she would always greet you with "God bless you", or a rousing "Hallelujah!".
She is survived by her loving husband, Dr. Arthur Jesse Merrill, Jr., and her six devoted children, Arthur (A.J.), Billy, Sarah, Beth, David, and Ben, and her daughters-in-law Jenna, Bonita, Brooke and Chrissie, and eight (almost nine) precious Merrill grandchildren, Billy, Maggie, Brazos, Sterling, Caroline, Benjamin, Sage, Nicole, and Brooks (due in July).
We celebrate that she is safe in the hands of our Savior, Jesus Christ, and that she is free of any earthly cares. A private family burial was held Thursday May 16th. A celebration of life service will be held June 2nd, details to be announced. If Sally touched your life, please come and celebrate her amazing life with us.
(In lieu of bringing flowers or food, please donate to Atlanta Mission (atlantamission.org), Atlanta Youth Academy (www.atlantayouthacademy.com), or your favorite charity in Sal's honor.)
"Precious in the sight of the Lord is the death of his saints. O Lord, surely I am your servant." – Psalm 116:15-16
Please see this tribute to Sally on flipuary -> http://view.flipuary.com/books/zquc/#p=1